Hammond Advent calendar, Dec 8th – Double organ madness
Welcome to episode 8 of the Hellkvist Hammond advent calendar!
Once of the most exciting streams of 2021 was when I had my colleague and friend Leo Lindberg and Jesper Kvirberg at the HQ. I played the B3, Leo played the XK5 and Jesper in the middle on the drums. The aim was to find ways of combining two organs in a way that would compliment each orther without it turning in to a competition. Here's Autumn leaves where we experiment with interweaving melodies. It was one of the first songs I thought of when we spoke of doing this project.
I hope we'll do this again, but for now, enjoy this version of Autumn leaves.
More info
https://andreashellkvist.com
Support me on Patreon!
https://www.patreon.com/andreashellkvist
Sign up for the newsletter
http://eepurl.com/hkQ6I1
Follow me here:
https://youtube.com/andreashellkvist
https://facebook.com/andreashellkvistmusic
https://instagram.com/feppe
Tweets by andreashellkvis
https://vk.com/andreashellkvist
#hammondxk5 #hammondb3 #jazz
Project links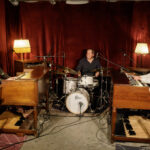 Double organ madness
Organ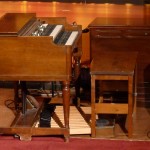 Hammond B3 -71