A tribute to Kjell Öhman
Hösten 2015 avled Kjell Öhman, av många ansedd som en av vår tids finaste musiker, arrangör och kapellmästare. Han har inspirerat flera generationer av svenska och utländska musiker och spelar på tusentals inspelningar. Detta program är en hyllning till honom, med musik och små berättelser.

Initiativtagare är hammondorganisten Andreas Hellkvist, och med sig har han tre av Sveriges förnämsta jazzmusiker, alla med sin personliga relation till Kjell och hans musik – Claes Janson, Joakim Ekberg och Mikael Skoglund. Tanken med projektet var att få med de båda klaviaturer som Kjell Öhman så mästerligt trakterade – piano och Hammondorgel, och till det lägga några av de som jobbat närmast med honom under åren – Claes Janson, vars omisskännliga röst ackomjanjerats av Kjell sedan 60-talet och Joakim Ekberg, som spelade i Kjells band under de sista 20 åren.

Musiken i programmet speglar Kjells mer jazziga sida från 60-talet och framåt.

In the autumn of 2015, Kjell Öhman, by many considered Sweden's finest musician, arranger and band leader, passed away. He has inspired generations of Swedish and foreign musicians and can be heard on thousands of recordings. This show is a tribute to him, with music and little anecdotes. 

Andreas Hellkvist is the initiator, and he brings three of Sweden's finest jazz musicians with him – Claes Janson, Joakim Ekberg and Mikael Skoglund. The idea behind the project was to include both the keyboards that Kjell Öhman so masterfully played – the piano and the Hammond organ. And to add some of those who had worked the closest with him for many years – Claes Janson, whose unmistakable voice has been accompanied by Kjell since the 60s and Joakim Ekberg, who played in Kjell's band the last 20 years.

The music in this show reflects the more jazzy side of Kjell from the 60s and onwards.
Pictures
See all
Videos
Audio
Musicians
Past gigs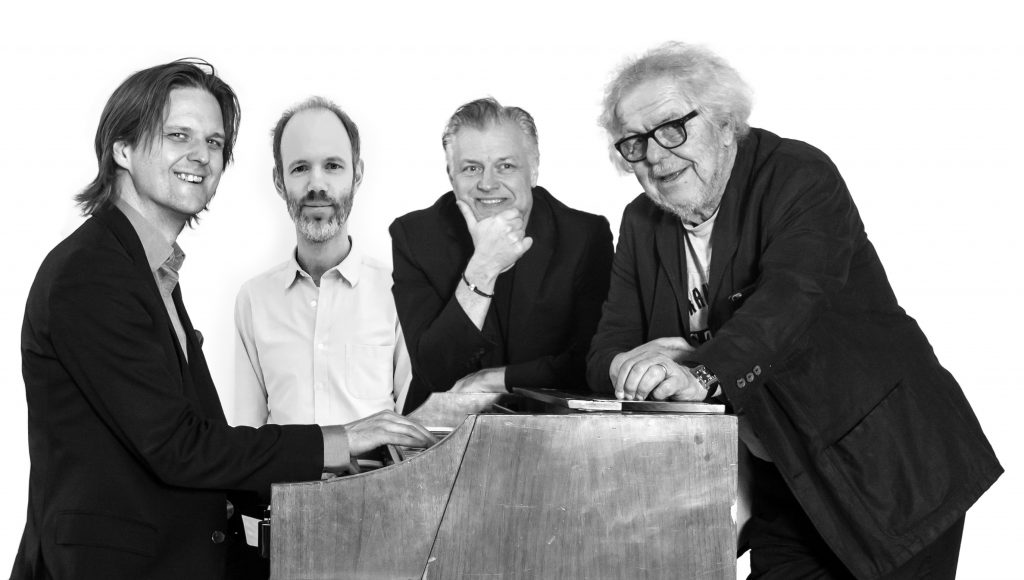 Members
Claes Janson – sång
Andreas Hellkvist – Hammond B3
Mikael Skoglund – piano
Jocke Ekberg – trummor
Founded in 0000-00-00
Genres:
Venues:
Links
Upcoming gigs