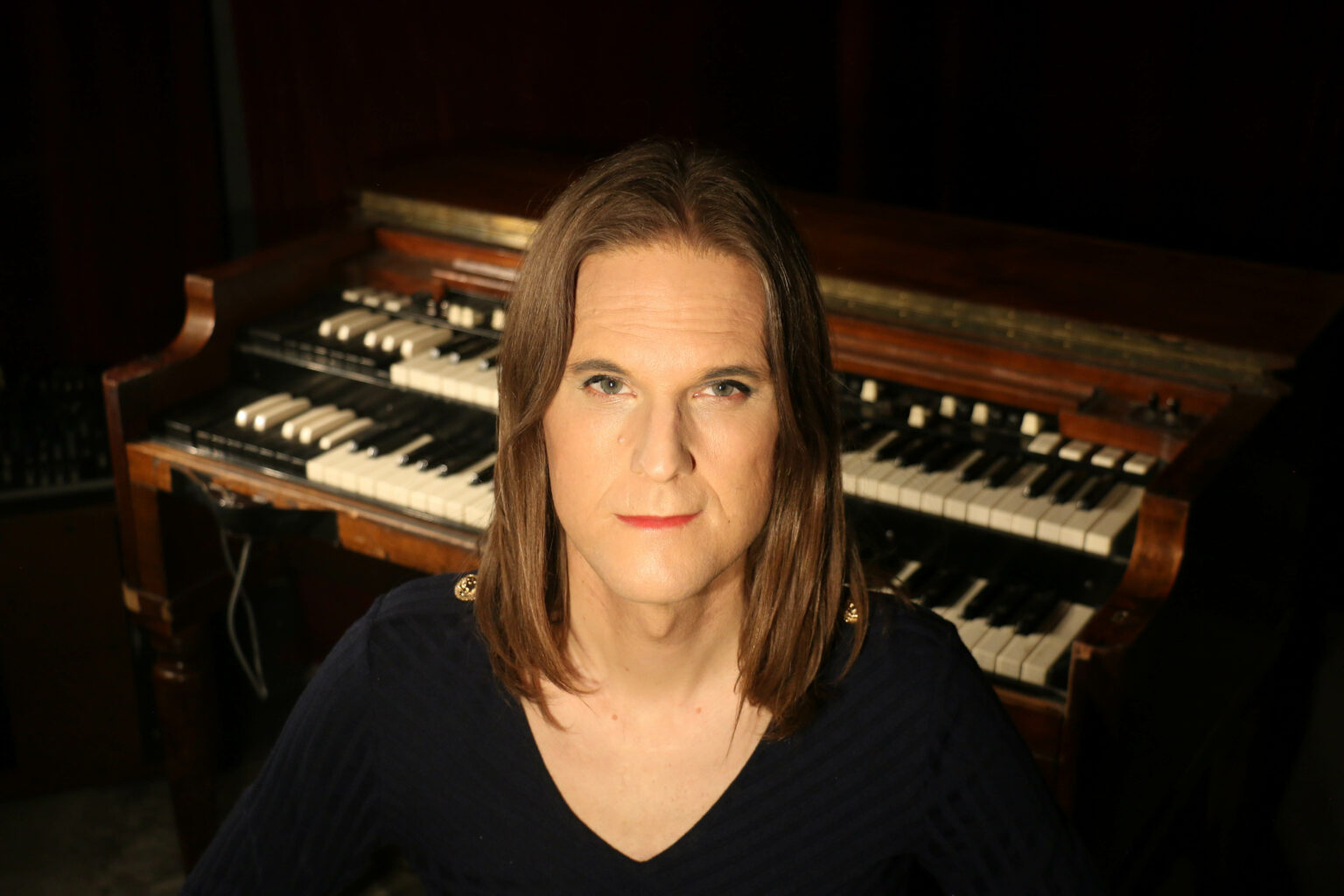 Welcome
Glad to see you drop by! I hope you will find my site interesting. If you're looking for something in particular, I hope I can help you with that. I try to continuously add content about what's going on, and gather videos and other material from different other places. I do encourage you to have a look around and browse around the site. And if you want to contact me for whatever reason, you're very welcome to do so!
Hammond, the whole Hammond and nothing but the Hammond
As the header implies, I seldom play anything else but a Hammond (and clones there of). I see myself primarily as a organist, and not a pianist or keyboardist. Though I'm not religiously strict about it in any way, there is just so much to explore about playing the organ that I don't find the time to do anything else! I try to play a vintage B3 or similar organ as much as possible, but I have adapted a more pragmatic approach about that as well. My policy usually is that I'll bring a B3 or similar if it's practically feasible and if it in some aspect is worth it (could be either economically, spiritually, for the career and combinations there of).
I also like using the whole organ, with both manuals and pedals. I generally like working in small groups, like duos and trios. The classical organ trio setting using organ, guitar and drums is of course a favorite and I find it fascinating still how different this combination of instruments can sound depending on the people you work with. On this site I present there different trios of this kind – my own trio, Hans Bollandsås & Andreas Hellkvist In Concert and S.H.O.P. But having a another third instrument can be equally interesting. When it comes to jazz, the group I have worked with mostly the last 10 years is Trinity, where the third instrument is the trumpet. Playing with Trinity has to a great degree shaped my style of playing.
Like many other Hammond organists I've also delved myself into the world of gospel, and now I'm very glad to present a gospel trio that I work with, Kiralina Trio. Me and Kiralina also play together in her funk band Funk Up's. A quintet, and what makes it extra fun for me is that I get to play the organ bass in that band as well.
Appearence and personal expression
If you have followed for the last couple of years, you most certainly have noticed some major changes in my appearance. I thought I'd write a few lines about it as it raises some questions (and understandably so).
The story is, I have always felt drawn to a more feminine aesthetic, but never really knew what to do with it. A few years ago I decided to explore this side of myself a little more. In a way it's a sort of coming out, although it hasn't been clear exactly what it is that is actually coming out. And I have tried not to rush the process, but to just let it run its natural course. More and more I have been able to understand and embrace it.
For me, at least so far, it's about the personal expression in my apperance. I just feel happier expressing myself this way, both privately and on stage. So it was been a very rewarding journey, and it's still ongoing.
I am still also not sure how to label the whole thing, and maybe it's not necessary. What I feel is important is to give you the information you need to be comfortable communicating with me. And then I would put it like this:
I identify as male but prefer a more feminine look. My preferred pronouns are he, him, his. It happens that people in comments and other refer to me as her/she and usually I don't correct them. It doesn't really bother me and I don't want to make a thing of it. If you've known me from before, the only thing that has changed is the way I present myself. If we are not acquainted, I hope this might help if you are wondering how to address me.
Recordings
And speaking of that, I've played on a few records over the years (read about it on the RECORDS page) and I have released one album in my own name. That one you should definitely check out. It was named Finally!, and contains mostly my own music. Three different guitar players play on a few songs each. This is by far my most ambitious production so far. Read more about it on the Finally! page. And if you want to buy a signed copy, contact me! All support is very welcome.
I also get asked now and then to add some organ to a backing track. If you are interested in that, don't hesitate to ask. I have no fixed fee, it depends on a lot of factors so it needs to be decided on a per query basis. Sometimes it's enough to just record a direct line with leslie sim from the Nord, sometimes you need a B3 with a leslie acoustically recorded, and sometimes something in between.
And of course I can come to your studio as well.
Once again, thanks for dropping by, and I hope you will enjoy your vivst to my site!
Biography
Expressive, virtouoso and playful – words commonly used to describe the artistry of Swedish Hammond organ player Andreas Hellkvist. Rooted in the soul jazz tradition he has developed a unique style of his own. With his two hands on the manuals and stops and a rarely seen left foot groove on the pedals he utlilizes the full potential of the Hammond B3.
Andreas discovered the Hammond organ in his late teens during the organ jazz revival of the 90s. There and then, he decided to focus entirely on this instrument, to learn all the ins and outs and how to use it in its entierty. The soul jazz originating from the organ scene of the 60s were his first inspiration and still remains the core of his playing, but his current style reflects a significantly wider spectrum of influences. For the last 20 years, he has been touring mostly as a sideman with some of the finest acts in Sweden, spanning a variety of styles but mostly jazz and blues oriented.
2016 marked the release of his first solo album "Finally!", which clearly shows where the journey of developing his own style and discovering the instrument has taken him. The album comprises mostly (all but one) his own songs, and spans a stylistic range of hard swingng shuffle, groovy beats, gospel and even some elements of nordic folk melancholy. The roots of his music are quite obvious, but with added elements unique to his style.
His 2019 release Becoming is an obvious continuation of the path that he is on with his own music, exploring the sound, style and potential of the organ trio format and the Hammond B3.
However, he has gotten most international attention from the youtube clips where he is featured. Many of them, in which he is often playing solo, are constantly being watched, enjoyed and shared around the world which has given him a fan base that stretches far outside Sweden. He is, as the only Swede, listed as a B3 artist at Hammond Organ USA.
Over the years, Andreas has earned a reputation as an organist always in the moment, playfully performing his music with an outstanding technique and relentless groove. At live concerts and internet videos, the audience is simply amazed by the pure skill and devotion to the music.
The visual element of Andreas sitting at the organ clearly plays to his favor and few that have seen him in action leaves untouched. His pedal playing is unique, showing off a coordination and precision out of the ordinary. It is as if he and the organ are one, a unit from which music just flows effortlessly, uninhibited and freely.