Andreas Hellkvist Trio
Andreas Hellkvist, Samuel Hällkvist och Daniel Olsson har en lång gemensam historia och i och med inspelningen av Andreas soloalbum "Finally!" 2016 väcktes gruppen til liv på ett mer påtagligt sätt. Deras nya skiva, "Becoming", visar tydligt hur gruppens sound utvecklats.
Musiken baseras kring Andreas kompositioner och utforskar jazz i gränslanden mellan fusion, gospel och funk. Formatet är det för orgeljazz typiska orgel-gitarr-trummor, men soundet är mestadels inte så typiskt för en sådan trio.
Virtuost, lekfullt och inlevelsefullt – epitet som ofta tillskrivs Andreas Hellkvist vid en Hammond. Han har ägnat större delen av sitt musikerliv åt instrumentet och har utvecklat en nära nog unik stil som väcker häpnad och beundran, både hos publik, kollegor och recensenter. Det gäller dels den rent tekniska behärskningen av vad han åstadkommer med en Hammond och hur han får den att låta, med dynamik, simultankapacitet och sväng. Dels är det också spelgläjden, spontaniteten och inlevelsen som gör ett framträdande till en upplevelse även för ögon och själ. Få som sett honom på en konsert går oberörda därifrån. På Youtube har hans klipp, ofta då ensam vid orgeln, hundratusentals visningar från hela världen.
Samuel Hällkvist, sedan många år bosatt i Köpenhamn, är en jazzgitarrist som aldrig varit rädd för att gå sin egen väg. En musikant med integritet och mod att våga utmana normer och traditioner men heller inte rädd att hålla sig till dem ifall sammanhanget så kräver. Han var den sista som fick "Jazz I Sverige"-stipendiet 2010 och har producerat och spelat på en mängd skivor, däribland många intressanta internationella samarbeten.
Daniel är en mångsidig jazztrumslagare som figurerar i många olika musikaliska sammanhang. Det gör honom till den ideala trummisen i denna grupp, eftersom musiken spänner över ett ganska brett spektrum, från råsvängig jazz och funkiga beat till ballader. Med ett stort mått spontanitet och ett stabilt sväng gör han denna trio komplett.

Swedish Hammond phenomenon Andreas Hellkvist offers a fresh take on the sound and the style of the organ trio format. A journey into jazz and neighboring genres with mostly compositions of his own. Although centered around the Hammond organ, his fellow musicians Samuel Hällkvist on guitar and Daniel Olsson on drums, each in their own way, play significant roles in shaping the sound of the trio. Together they create music that is both groovy and uplifting, heartfelt and deep.
Over the years, Andreas has earned a reputation as an organist always in the moment an outstanding technique. At concerts and on youtube videos, those who see him in action are simply amazed by the expressiveness, virtousity and devotion to the music. His pedal playing is also quite rare, showing off a coordination above most.
Samuel Hällkvist is a jazz guitarist who has never been afraid of following his own path. A jazz musician with an integrity and confidence to dare to challange norms and traditions, though also not afraid of sticking to them if the music demands it. He was the last one to achieve the prestigious "Jazz in Sweden" award 2010, and has produced and played on a number of albums, several of which has some very interesting international collaborations, the latest of which being "<a href="https://samuelhallkvist.bandcamp.com/album/variety-of-rhythm" target="_blank" rel="noreferrer noopener">Variety of rhythm</a>" released 2017.
Daniel Olsson is a versatile drummer, comfortable in most musical contexts. That makes him the ideal drummer in this group, since the music spans quite a wide spectrum, from hard swinging jazz and funky beats to ballads. With a great deal of spontaeity and a solid groove he completes the trio in the best possible way.
Pictures
See all
Videos
Audio
Musicians
Past gigs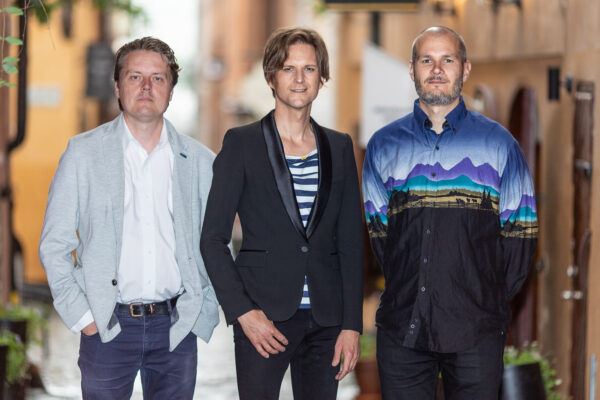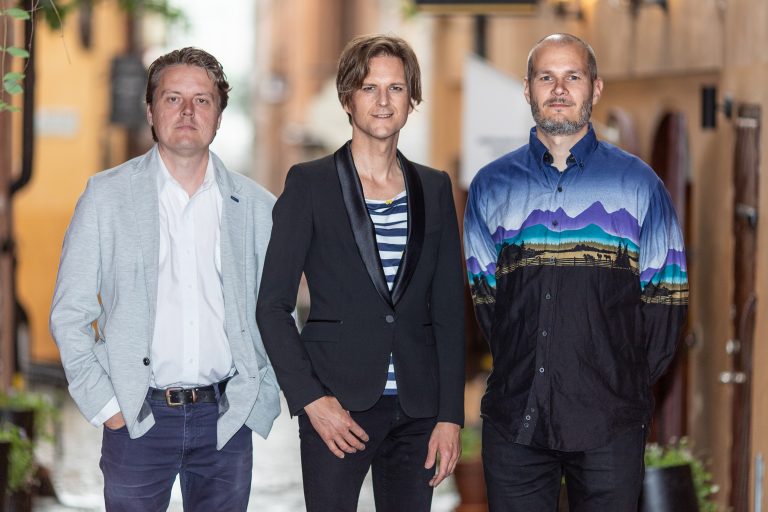 Members
Andreas Hellkvist – Hammond organ
Samuel Hällkvist – guitar
Daniel Olsson – drums
Links