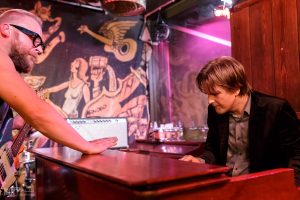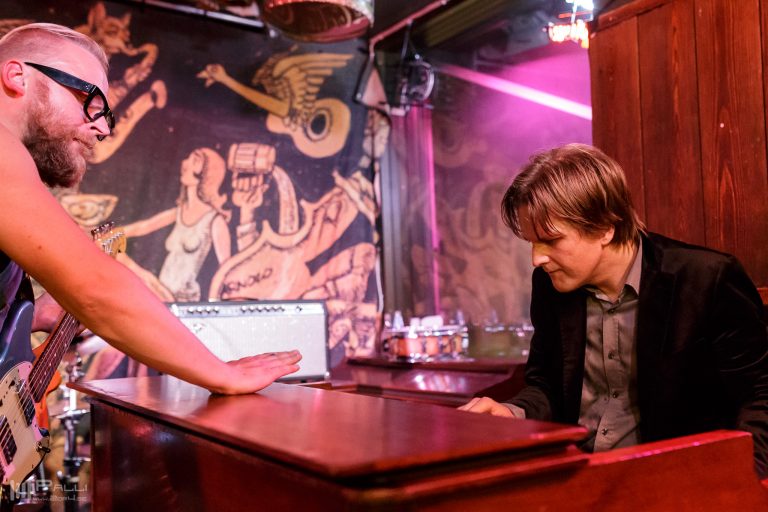 Hans Bollandsås – guitar/vocals
Andreas Hellkvist – Hammond organ
Kjell Gustavsson – drums
About
In this Scandinavian collaboration, Norweigian guitarist and singer Hans Bollandsås and Swedish Hammond organist Andreas Hellkvist have put their artistry, musicianship and skills together to form a powerful trio. Sharing a passionate approach to their music and a love for blues, soul and gospel, they offer a steaming hot mix of their own music and standards.
Both as a singer and a guitar player, Hans' output is to the point and straight from the heart. He always has got something to say, and does so convincingly and whole heartedly – sometimes briefly and concise and sometimes like a full blown tornado sweeping through the room, leaving no one untouched. He has put out a number of records of his own, mostly featuring his own songs.
Over the years, Andreas has earned a reputation as an organist always in the moment and with an outstanding technique. At concerts and on youtube videos, those who see him in action are simply amazed by the expressiveness, virtousity and devotion to the music. His pedal playing is also quite rare, showing off a coordination and precision out of the ordinary. His own music is primarily represented on his album "Finally!" (2016) and some of the songs are featured in the repertiore of this group.
Pictures
[ngg src="galleries" ids="10″ display="basic_thumbnail" thumbnail_crop="0″]
Videos