S.H.O.P. – Söderlind Hellkvist Organ jazz Project
Erik Söderlind, Andreas Hellkvist och Ola Bothzén – tre jazzmusiker i samma generation, var och en med en stark personlig röst på sina respektive instrument. På många sätt själva stilbildare och ofta sedda som arvtagare till sina äldre förebilder. Men ser dem i många olika sammanhang, ibland i sina egna band, ibland som medverkande i produktioner av skilda slag.

En gemensam nämnare hos alla tre är kärleken till den orgeljazz som gjordes populär på 50- och framförallt 60-talet. Amerikanska förgrundsgestalter är Jimmy Smith, Jimmy McGriff, Jack McDuff och många andra, och förstås i Sverige Kjell Öhman som också är en favorit.  Detta projekt är en hyllning till dem. Musikaliskt med soundet av den klassiska sättningen orgel-gitarr-trummor, med repertoaren hämtad från genrens guldår. Med det driv och råsväng som bidrog till att popularisera stilen, och med den individuella musikaliska finessen som sätter pricken över i. Visuellt med en äkta Hammond B3 och lesliekabinett på scen. Orgeljazz helt enkelt.

Erik Söderlind, Andreas Hellkvist and Ola Bothzén – three prominent Swedish jazz musicians from the same generation, sharing a love for the organ jazz from the 50's and 60's. This project is a celebration to the music and sound created by Jimmy Smith, Jimmy McGriff, Jack McDuff and their likes. Straight ahead and swinging, with taste and finesse.
Pictures
See all
Videos
Audio
Musicians
Past gigs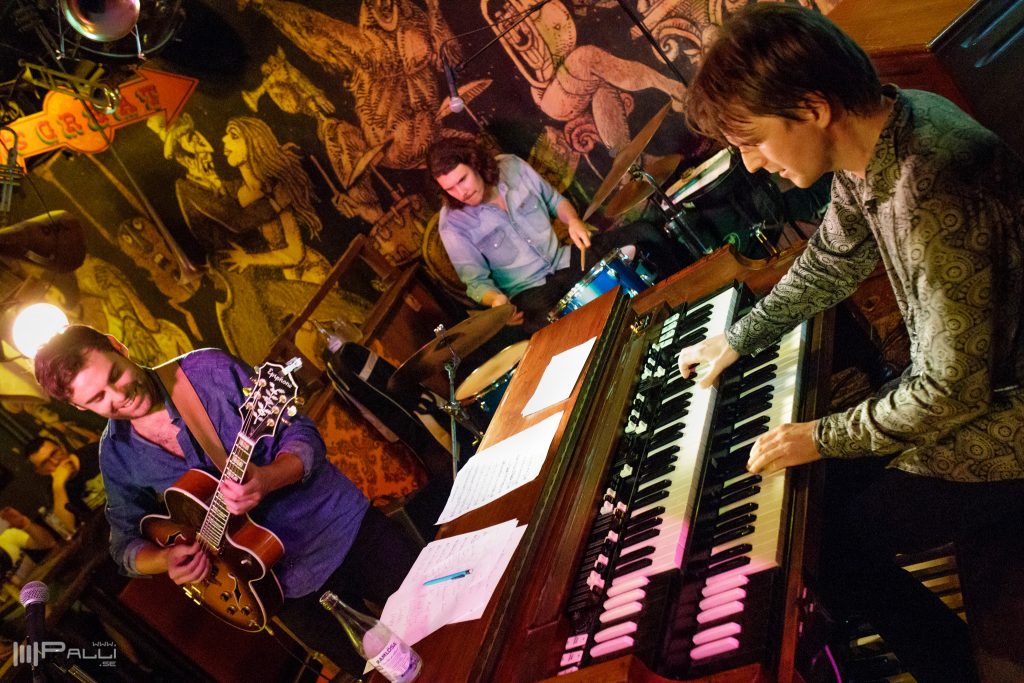 Members
Erik Söderlind – gitarr
Andreas Hellkvist – Hammond B3
Ola Bothzén – trummor
Links
Upcoming gigs
Past gigs
May 5th, 2021 8:00pm
Livestream, Hellkvist Headquarters
November 7th, 2020 8:00pm
Glenn Miller Café, Stockholm
November 4th, 2020 7:30pm
Restaurang gallerian, Ludvika
July 24th, 2019 7:00pm
Stadsparken, Eskilstuna
February 13th, 2019 7:30pm
Contrast, Eskilstuna
July 26th, 2018 8:00pm
Stampen, Stockholm