Andreas Hellkvist Trio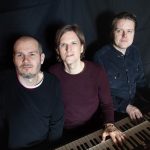 Andreas Hellkvist – Hammond organ
Samuel Hällkvist – guitar
Daniel Olsson – drums
Videos at the bottom of the page!
News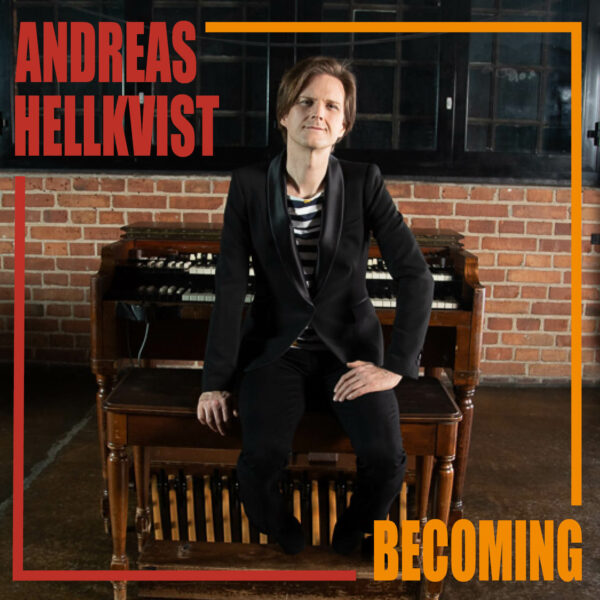 My new record "Becoming" is out!
It's the first album recorded entirely by theis trio. It comprises 7 of my own songs, recorded with my B3 and two leslies.
It's available on CD, vinyl and digitally. More info on this link.
About
This trio is both new and old. Andreas Hellkvist, Samuel Hällkvist and Daniel Olsson have a rich history together, but with the release of Andreas' solo album "Finally!" in 2016, this group entered a new phase in its existence.
Based around the compositions of Andreas, this trio explores jazz with elements of fusion, gospel and funk. The format is the classical organ-guitar-drums, though, the sound is mostly not that of a "typical" organ jazz trio.
Over the years, Andreas has earned a reputation as an organist always in the moment an outstanding technique. At concerts and on youtube videos, those who see him in action are simply amazed by the expressiveness, virtousity and devotion to the music. His pedal playing is also quite rare, showing off a coordination above most.
Samuel Hällkvist is a jazz guitarist who has never been afraid of following his own path. A jazz musician with an integrity and confidence to dare to challange norms and traditions, though also not afraid of sticking to them if the music demands it. He was the last one to achieve the prestigious "Jazz in Sweden" award 2010, and has produced and played on a number of albums, several of which has some very interesting international collaborations, the latest of which being "Variety of rhythm" released 2017.
Daniel Olsson is a versatile drummer, comfortable in most musical contexts. That makes him the ideal drummer in this group, since the music spans quite a wide spectrum, from hard swinging jazz and funky beats to ballads. With a great deal of spontaeity and a solid groove he completes the trio in the best possible way.
Records
On Andreas' album "Finally!" Samuel plays on three tracks, the diversity of which to a great extent represent the variety of grooves and sounds of this group. Samples of each track are presented below.
CD and downloads available at
CDbaby: www.cdbaby.com/cd/andreashellkvist
Bandcamp: andreashellkvist.bandcamp.com/releases
Also available on Spotify: open.spotify.com/album/3TT6zjywHYYEdanrRgAvrO
Here are some tracks from Finally! featuring Samuel
Record reviews of Finally!
Orkesterjournalen: orkesterjournalen.com/wordpress/?p=10323
Okey magazine: andreashellkvist.com/wp-content/uploads/2016/06/Rec-OKEY.pdf
Dalademokraten: andreashellkvist.com/wp-content/uploads/2016/06/DD_160527.jpg
Folkbladet: www.folkbladet.se/kultur-noje/en-rundtur-i-jazzens-varld-om4383189.aspx
Images
Videos