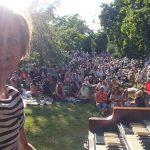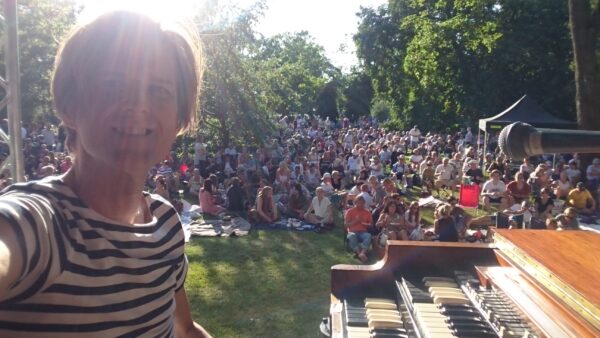 Picnic i parken happens on wednesdays in July in Eskilstuna. The idea is to combine good music of all kinds. People come in the thousands to enjoy the music, weather and to have a picknick. And they really seemed to dig organ jazz as well!
S.H.O.P. - Söderlind Hellkvist Organ jazz Project
Stadsparken, Eskilstuna
Erik Söderlind, Andreas Hellkvist and Chris Montgomery – three prominent Swedish jazz musicians from the same generation, sharing a love for the organ jazz from the 50's and 60's. This project is a celebration to the music and sound created by Jimmy Smith, Jimmy McGriff, Jack McDuff and their likes. Straight ahead and swinging, with taste and finesse.
July 24th, 2019 7:00pm S.H.O.P. - Söderlind Hellkvist Organ jazz Project at Stadsparken