Kiralina Trio – What a wonderful world (arr. Andreas Hellkvist)
Here's "What a wonderful world" from a concert with Kiralina Trio last week at Fjällstugan, Jönköping. I made the arrangement about a year ago. Really enjoy spending time with a song to try to find my own approach to it. And then it's fantastic to perform it with such great musicians.
Also like how the video turned out – the symmetry of the stage and the camera angle. It was a fun concert for sure. Enjoy!
Kiralina Salandy – vocals
Andreas Hellkvist – Hammond B3
Jesper Kviberg – drums
#kiralinatrio
#andreashellkvist
#hammondb3
More info
Project links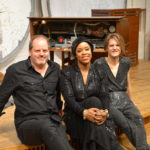 Kiralina trio
Organ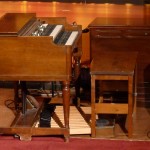 Hammond B3 -71