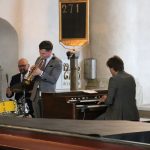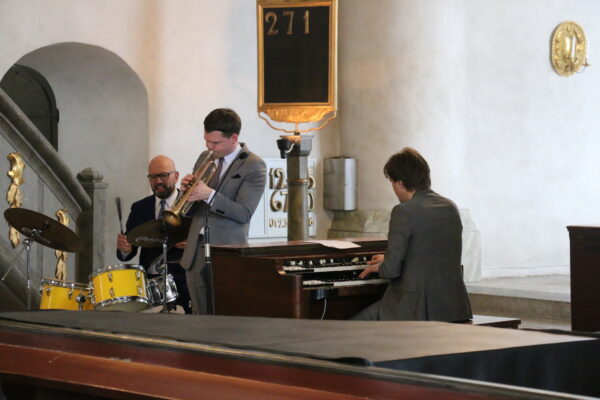 I think I've never actually been in Smedjebacken, although it's not that far from where I grew up. That's one thing I like about playing music – it takes you places you wouldn't have gone otherwise. And as I'm writing this, it strikes me that that could be said both in a geographical and a spiritual sense.
Trinity
Norrbärke kyrka, Smedjebacken
Trinity is mainly a jazz trio, playing jazz standards mixed with some originals. However , the repertoire can vary a little depending on the venue. We play mainly jazz clubs, festivals, churches, schools and homes for elderly. This trio has over the years developed an intimate, almost telepathic interplay. Regardless of whether it's evergreens, pop songs or originals, the Trinity sound is there. Sometimes intense and loud, sometimes soft and whispering.
April 7th, 2018 4:00pm Trinity at Norrbärke kyrka