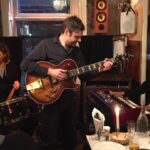 S.H.O.P. - Söderlind Hellkvist Organ jazz Project
Glenn Miller Café, Stockholm
Erik Söderlind, Andreas Hellkvist and Chris Montgomery – three prominent Swedish jazz musicians from the same generation, sharing a love for the organ jazz from the 50's and 60's. This project is a celebration to the music and sound created by Jimmy Smith, Jimmy McGriff, Jack McDuff and their likes. Straight ahead and swinging, with taste and finesse.
November 7th, 2020 8:00pm S.H.O.P. - Söderlind Hellkvist Organ jazz Project at Glenn Miller Café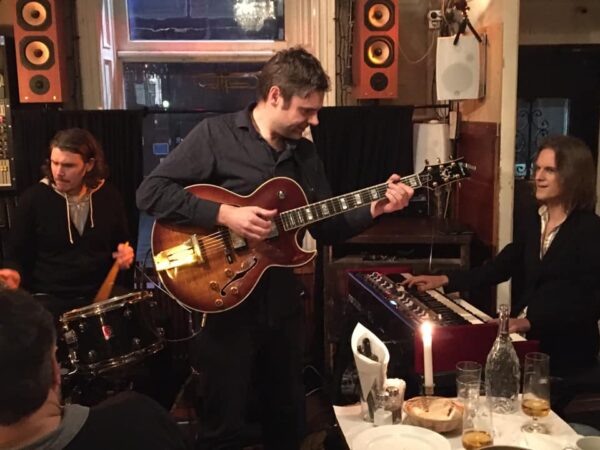 Some nights just about everything goes wrong, and this was one of those nights. When I was setting up the organ, a fuse blew and made my Nord stop functioning, almost. All the drawbars and most buttons stopped responding. However, there one present sound available and the worked to do the concert. Also, Erik's guitar had technical problem. Though, we still had a good time!