How I play it #1 – The Hellkvist shuffle (Hammond B3 tutorial)
This the first video in a series "How I play it" where I'll be showing some of my music and playing techniques I use on the Hammond B3.
This video is about my song the Hellkvist Shuffle, the first song of my album "Finally!" and one of the first songs I composed after having started to play the Hammond organ.
Parts
0:00 Introduction
1:43 Song intro
5:36 Song melody
12:53 Full version solo organ
Links
Finally! on Spotify

Finally! on Bandcamp
https://andreashellkvist.bandcamp.com/album/finally
Finally! on Apple music https://music.apple.com/us/album/finally/1113381747
Get your physical copy here!
Lead sheet
https://andreashellkvist.com/wp-content/uploads/2021/06/The_Hellkvist_Shuffle.pdf
#hammondb3
#tutorial
#organjazz
#andreashellkvist
#hellkvisthq
#thehellkvistshuffle
#finally
Musicians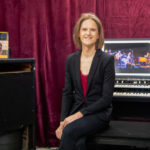 Andreas Hellkvist
Organ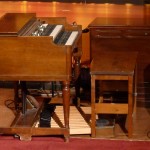 Hammond B3 -71