Hammond Advent Calendar, Dec 17th – Andreas Hellkvist Trio
Welcome to episode 17 of the Hellkvist Hammond advent calendar!
Just before the pandemic hit I played with my trio at my favorite place Katalin in my hometown Uppsala. We opened the night for a soulband so the focus was a making people dance and drink. We did one hour of my grooviest tunes and it was so much fun!
Here's my song Tritlar from my last album Becoming. It features one of my favorite left foot grooves, and also showcases all members of the trio.
Musicians:
Andreas Hellkvist – Hammond B3
Samuel Hällkvist – guitar
Daniel Olsson – drums
More info
https://andreashellkvist.com
Support me on Patreon!
https://www.patreon.com/andreashellkvist
Sign up for the newsletter
http://eepurl.com/hkQ6I1
Follow me here:
https://youtube.com/andreashellkvist
https://facebook.com/andreashellkvistmusic
https://instagram.com/feppe
Tweets by andreashellkvis
https://vk.com/andreashellkvist
#adventcalendar #hammondb3 #funk
Project links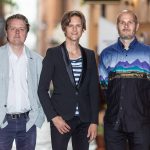 Andreas Hellkvist Trio
Organ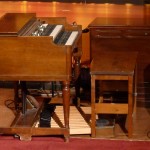 Hammond B3 -71