Andreas Hellkvist & Hans Bollandsås – Anytime you want
In August, Hans Bollandsås and Helene Misund, drove all the way from Trondheim in Norway till Uppsala to join me for a few gigs. This was the first one, at Musikhuset, Gävle. We hadn't played together in a while so a nice warmup gig for the your. Here's one of Hans' showoff tunes, "Anytime you want". Make sure you stay to the end for his guitar solo! And then you'll also see some pretty cool pedal bass.
I used my Hammond XK5 Classic with a 770 leslie for this concert.
Musicians:
Hans Bollandsås – guitar, vocals
Andreas Hellkvist – Hammond XK5
Helene Misund – tambourine
Ola Bothzén – drums
More info
https://andreashellkvist.com
Support me on Patreon!
https://www.patreon.com/andreashellkvist
Sign up for the newsletter
http://eepurl.com/hkQ6I1
Follow me here:
https://youtube.com/andreashellkvist
https://facebook.com/andreashellkvistmusic
https://instagram.com/feppe
Tweets by andreashellkvis
https://vk.com/andreashellkvist
#hammondxk5 #blues #guitar
#andreashellkvist #hansbollandsås
Project links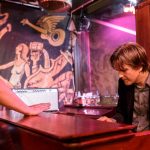 Hans Bollandsås & Andreas Hellkvist in Concert
Organ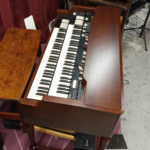 Hammond XK5 Classic