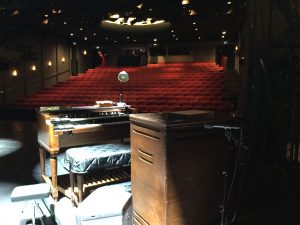 During this fall I'll be playing the Hammond organ at the Royal Dramatic Theatre i Stockholm! In this production of the Bergman play "Den goda viljan (The best Intentions)", the Hammond B3 is placed on the stage and add a jazzy touch to the otherwise quite minimalistic setup of the play. The play also features some of Sweden's finest actors so it's really an honour to be a part of it.
Read more here:
www.dramaten.se/Repertoar/Den-goda-viljan/
And come check it out!!