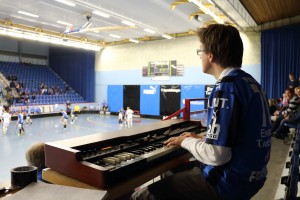 For this season I was asked by Sirius innebandy (floorball team), who just have entered the major league in Sweden, to play "sports organ" at their home games. I'm not really a sports guy myself, but sitting there at the side following the games to play the approriate tune at the right moment really gets you into it!
The first game was today, and I'm happy to say: They won!
Think it'll be a fun season.