First week of freedom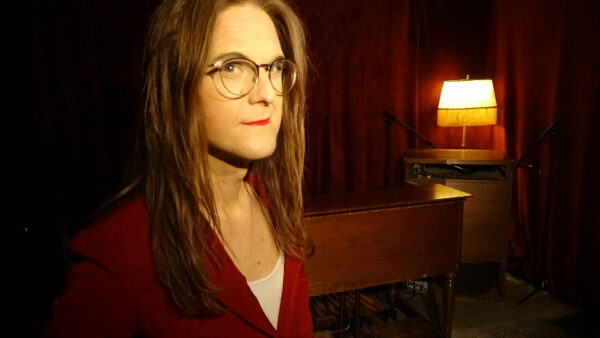 It has been such a fun week. The concerts with Kiralina Trio and Trinity were just magic. You can feel the need and desire among people for concerts and cultural expreiences, and also the joy of the feeling that life seems to be returning after the pandemic. Yesterday, I got the experience it for myself when I went to a concert at Katalin's Jazzbar, where Anna Greta Sigurðardóttir and Mainland Jazz Collective shared the evening. What a night! Just wonderful to be able to listen and enjoy it.
Tomorrow and Saturday Feb 19th at 6pm there'll be a stream as usual, The Hellkvist Hammond Hour. I got a request last week to play "Chain of fools" I so thought I'd do that and also throw in a few more soul songs. Since Valentine's day was last week, there'll also be some love songs. And then some blues shuffle as a birthday gift to my father.
Watch it here:
https://youtu.be/j6o1Mv8JEDA
https://fb.me/e/2aA8Sz7sm

That's all for now. See you!
/Andreas
Det var verkligen varit en kul vecka sen sist. Konserterna med Kiralina Trio och Trinity var alla helt magiska. Man kan verkligen känna dels suget efter konserter och kulturupplevelser, dels lyckan över att det känns som att livet är på väg tillbaka efter pandemin. Och igår fick jag uppleva det själv när jag gick på konsert på Katalins jazzbar, där Anna Greta Sigurðardóttir och Mainland Jazz Collective delade kväll. Och vilken kväll det blev! Underbart att bara få lyssna och njuta lite själv.

Imorgon lördag 19 feb kl 18 blir det stream som vanligt, the Hellkvist Hammond Hour. Fick ett önskemål förraveckan om att spela Chain of fools, så jag tänkte göra det och slänga in lite fler soullåtar. Sen blir det några "love songs" eftresom vi haft Alla hjärtans dag. Och nån bluesshuffle lär det också bli, som en födelsedagspresent till min far.
Titta här:
https://youtu.be/j6o1Mv8JEDA
https://fb.me/e/2aA8Sz7sm

Det var allt för denna gång. Vi ses!
/Andreas