Hammond Advent calendar, Dec 9th – Thomas Arnesen
Welcome to episode 9 of the Hellkvist Hammond advent calendar!
This year me and Thomas Arnesen has been playing together for 20 years. It startad when he asked me to join his blues band. which is still around. I laos asked Thomas to play a few songs on my first album Finally! This is one of them, composition of mine titled "Headin' downtown". Music for a Friday night!
Musicians:
Andreas Hellkvist – Hammond B3
Thomas Arnesen – guitar
Daniel Olsson – drums
More info
https://andreashellkvist.com
Support me on Patreon!
https://www.patreon.com/andreashellkvist
Sign up for the newsletter
http://eepurl.com/hkQ6I1
Follow me here:
https://youtube.com/andreashellkvist
https://facebook.com/andreashellkvistmusic
https://instagram.com/feppe
Tweets by andreashellkvis
https://vk.com/andreashellkvist
#adventcalendar #hammondb3 #blues
Project links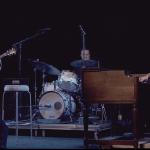 Arnesen-Hellkvist Experience
Organ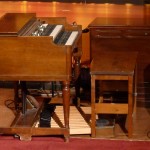 Hammond B3 -71