Hammond Advent Calendar, Dec 24th – Silent night
Welcome to episode 24 of the Hellkvist Hammond advent calendar!
On Christmas Eve there only on thing left – to wish you all a Merry Christmas! The little chruch has been in my family as long as I can remember and it always brings back fond childhood memories of Christmas.
Thanks to everyone who has been following the calendar! If you have missed the previous episodes, do check them out! It has been really fun to dig deep into the archives and it feels like I have barely scraped the surface. And it's also interesting to get some perspective on things you have done recently and over the years.
Wishing peace, love and just well being to all of you out there. See you next year!
Musicians:
Andreas Hellkvist – Hammond B3
More info
https://andreashellkvist.com
Support me on Patreon!
https://www.patreon.com/andreashellkvist
Sign up for the newsletter
http://eepurl.com/hkQ6I1
Follow me here:
https://youtube.com/andreashellkvist
https://facebook.com/andreashellkvist…
https://instagram.com/feppe
Tweets by andreashellkvis
https://vk.com/andreashellkvist
#adventcalendar #hammondb3 #jazz
Musicians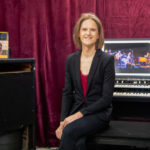 Andreas Hellkvist
Organ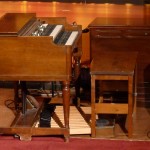 Hammond B3 -71