Hammond Advent Calendar, Dec 19th – Beebee and the bluebirds (IS)
Welcome to episode 19 of the Hellkvist Hammond advent calendar!
In November of 2019 I did a tour in Sweden with the Icelandic band Beebee and the bluebirds. The third date was at Katalin in my hometown of Uppsala (from where you have seen quite a few videos already). The show was named "Nordic blues night". Except this band, Eric's bluesband (from Sweden) also played. I played the B3 with both bands.
If you haven't heard Beebee and the bluebirds, do check them out! In addition to being great musicians, I think they have great songs, and this is one of my favorites, "Out of the dark". Could just be sitting and playing that organ riff forever!
Musicians:
Brynhildur Oddsdóttir – guitar, vocals
Andreas Hellkvist – Hammond B3
Brynjar Páll Björnsson – bass
Ásmundur Jóhannsson – drums
More info
https://andreashellkvist.com
https://www.youtube.com/@bibibluebird
https://facebook.com/Beebeeandthebluebirds
Support me on Patreon!
https://www.patreon.com/andreashellkvist
Sign up for the newsletter
http://eepurl.com/hkQ6I1
Follow me here:
https://youtube.com/andreashellkvist
https://facebook.com/andreashellkvistmusic
https://instagram.com/feppe
Tweets by andreashellkvis
https://vk.com/andreashellkvist
#adventcalendar #hammondb3 #blues
Project links
Musicians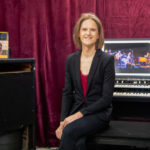 Andreas Hellkvist
Organ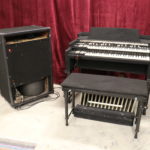 Hammond B3 Custom