Hammond Advent Calendar, Dec 14th – Cherry
Welcome to episode 14 of the Hellkvist Hammond advent calendar!
Let's do some mellow jazz as well! Here's a duo recording of Cherry, a favorite tune of mine. It was one of the first jazz tunes that I listened to. I had an old vinyl with Rex Stewart this song got me immediately.
Musicians:
Andreas Hellkvist – Hammond B3
Daniel Olsson – trummor
More info
https://andreashellkvist.com
Support me on Patreon!
https://www.patreon.com/andreashellkvist
Sign up for the newsletter
http://eepurl.com/hkQ6I1
Follow me here:
https://youtube.com/andreashellkvist
https://facebook.com/andreashellkvistmusic
https://instagram.com/feppe
Tweets by andreashellkvis
https://vk.com/andreashellkvist
#adventcalendar #hammondb3 #organjazz
Project links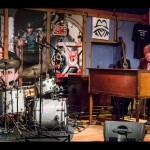 Apan & Grisen
Musicians
Organ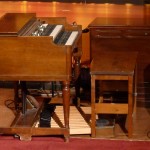 Hammond B3 -71