Give peace a chance – Hammond B3 solo
This week marked a sad anniversary – that of russias invasion of Ukraine.
A about a year ago I did a stream with the theme of Peace and Love where I added this song to my repertoire. I been playing it often during the year but I never could imagine that the war would still be going on a full year later with no end in sight. I salute the bravery of the Ukrainian people and hope peace will come soon.
Andreas Hellkvist – Hammond B3
See the stream here:
https://youtube.com/live/ATbvKQWh2Ak
More info
https://andreashellkvist.com
Support me on Patreon!
https://www.patreon.com/andreashellkvist
Sign up for the newsletter
http://eepurl.com/hkQ6I1
Follow me here:
https://youtube.com/andreashellkvist
https://facebook.com/andreashellkvistmusic
https://instagram.com/feppe
Tweets by andreashellkvis
https://vk.com/andreashellkvist
#hammondb3 #givepeaceachance #funk
Musicians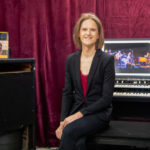 Andreas Hellkvist