Nord C2D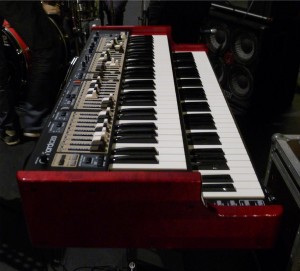 The Nord C2D is the latest contribution to the organ collection. When I first saw it I was really amazed. Finally – an ultra portable organ with a full set of drawbars!
After trying it out knew I had to get one. The feel and the sound is really there – and you can bring it on a plane.
Its premiere gig was a flight to Bucharest for the EUROPAfest 2012.