Quad Leslie Experiment
Musikaliskt experiment, ljudinstallation eller tekniskt nörderi? Förmodligen allt på en gång!

Hösten 2022 förverkligade jag en tanke som jag haft länge – ställa ett leslie i varje hörn runt orgeln och koppla upp B3:an mot alla samtidigt. Hastigheten på kabinetten kan styras gemensamt, men varje kabinett kan också frikopplas och styras separat. Det ger helt nya möjligheter att skapa sound, genom att låta kabinetten röra sig på olika sätt.

Det upplevda ljudet beror också väldigt mycket på var i rummet man befinner sig. Varje kabinett färgar ljudet på sitt sätt och beroende på vilka kabinett man har närmast sig så kommer ljudbilden att förändras.

Man brukar säga att medan det är häftigt med ett (1) leslie, så är det mer än dubbelt så häftigt med två. Vad händer då med fyra? Ja, det bildas definitivt en ljudbild i rummet som inte liknar något annat.

Musikaliskt då? En del av projektet går ut på att hitta också nya musikaliska utttryck som går att använda i komposition och improvisation.

Det känns minst sagt lite högtidligt att sitta där i mitten. En säker väg till upplysning tror jag, eller kanske ett sätt att kanalisera alla universums orgelenergier.

A musical experiment, sound installation or just technical geekery? Probably a little bit of all!

In the autumn of 2022 I managed to accomplish an idea I've had for a long time – to put a Leslie cabinet in each corner around he organ and connect them all to my B3. The speeds of the cabinets can be controlled in unison, but each cabinet can also be controlled separately. Det provides a whole range of new possibilites to create sounds, by letting the cabinets move in different ways.

The percieved sound also depends a lot on where in the room you are. Each cabinet gives its own color to the sound, both due to the speaker itself but also by the rotation. So the distance to the different cabinets will shape the sound in each point of the room. They will create interference patterns only audible in particular spots. So part of the experience is to move around and feel how the sound changes.

It is said that while one (1) leslie is cool, two leslie are more than twice as cool. So what about four? Well, it certainly creates a sound image in the room that doesn't resemble anything else.

And what about the musical part of it all? One part of this project is to find nya musical expressions that can be used in compositions and improvisations.

One gets quite a solemn feeling sitting there in the middle. Like a path to enlightenment, or maybe to summon all the organ energies of the universe.
Pictures
See all
Videos
Audio
Musicians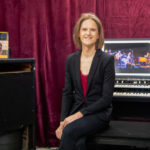 Andreas Hellkvist
Past gigs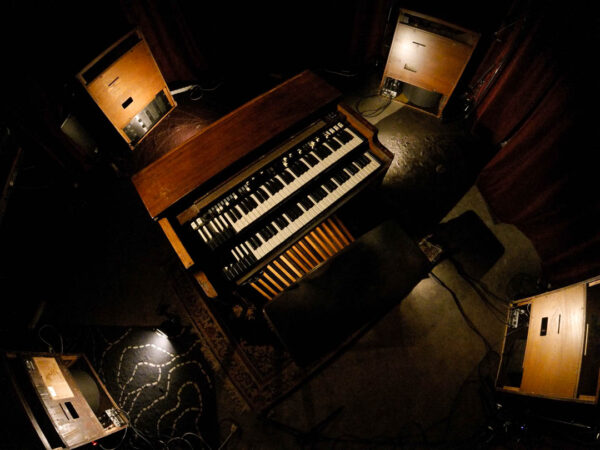 Members
Andreas Hellkvist – Hammond organ, 4 leslies
Founded in 2022-09-10
Genres:
Venues:
Links
Upcoming gigs
Past gigs
September 10th, 2022 6:00pm
Hellkvist HQ, Uppsala