Boheme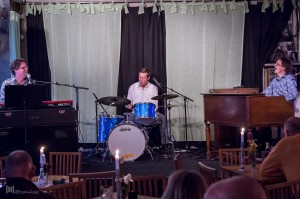 Andreas Hellkvist – Hammond B3
Kettil Medelius – Fender Rhodes, Clavinet, Vocals
Ola Bothzén – drums
The short description of Boheme's music is:
"Pop, soul and party jazz with its roots in the 60's and 70's."
Having both the Hammond and the Fender Rhodes in the band combines the two most influential keyboard instruments of the era and offers great possibilities in sound.
The repertoire consists of songs by Steve Wonder, The beatles, The Meters and others. It's the perfect music for a saturday night! (or for any other night for that matter).
Also check out our facebook page: boheme.nu
Two of the songs are also on youtube:

Pictures