Peter Almqvist, guitarist and leader of Organic Trio put up some nice videos from out gig at Nefertiti on July 28th. Check them out!
Organic Trio is:
Peter Almqvist – guitar
Andreas Hellkvist – Hammond
Paul Svanberg – drums
Organ solo from Hallelujah Time:

Moose the mooch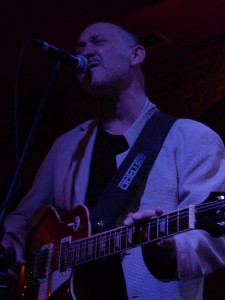 On May 4-6th Arnesen Bluesband played at EUROPAfest 2012 in Bucharest. The venues were the Odeon Theatre and Il Commendante.
There are some pictues on my facebook page. Check them out!
There also some very nice pictures som the EUROPAfest facebook page. Check them out to!
This was also the premiere gig for my new Nord C2D organ. It was perfect for air travel and it sounds really good!
Arnesen Bluesband played at Reigen, Vienna on March 28th. Here's some videos from the concert.
From Arnesen Bluesband's youtube channel:

More video's are available on the channel!
Reigen also posted a video:
There's also som pictures on my Facebook page.  Check them out!