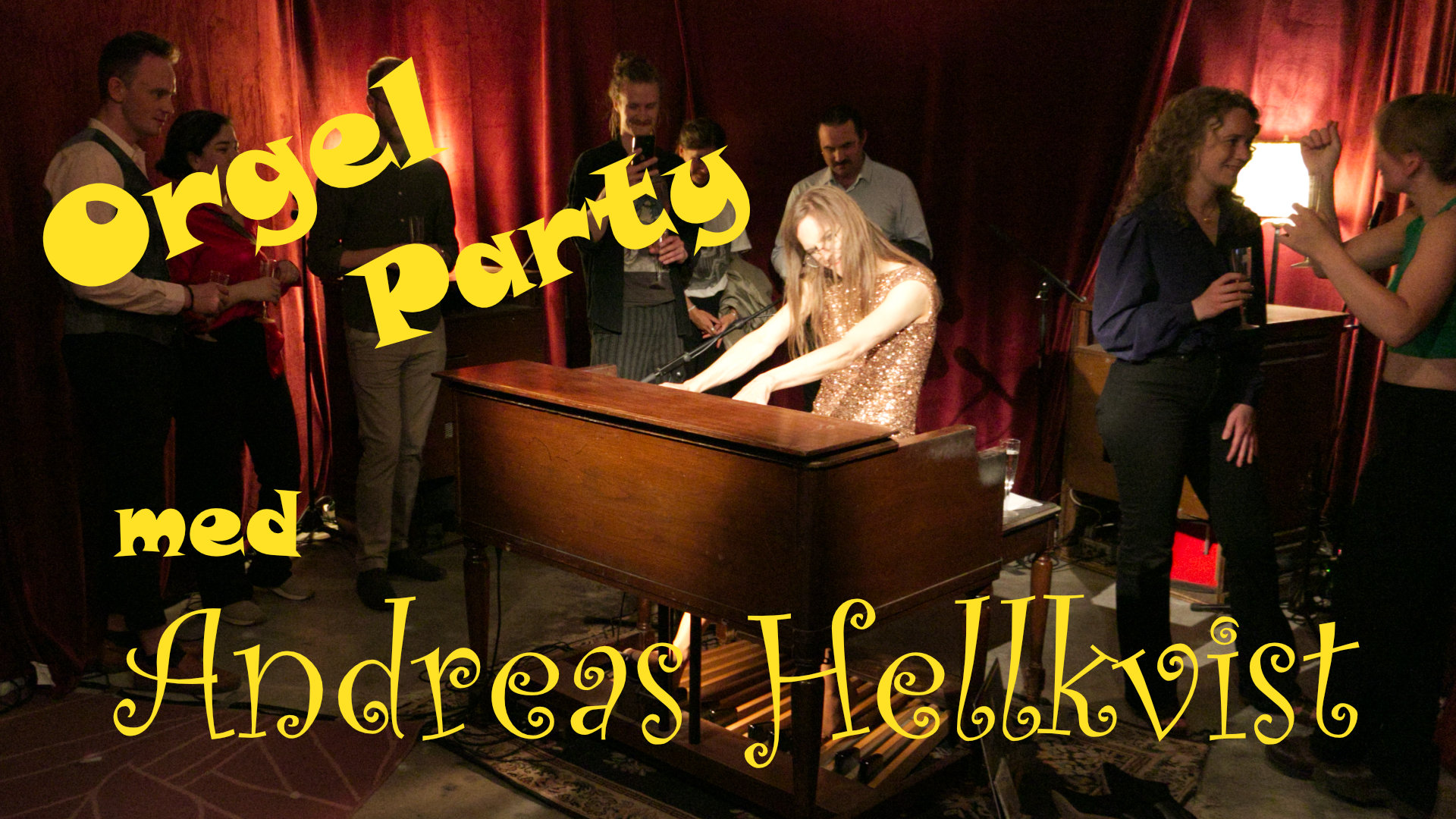 Välkomna på party där Andreas Hellkvist står för underhållningen vid sin Hammond! Med åren har han fått en stor skara följare, både på nätet och IRL,  som vet att när han sätter sig vid orgeln kan vad som helst hända. Repertoaren spänner brett mellan jazz, rock, gospel, pop och allt där emellan och orgeln trakteras på det unika sätt som blivit hans signum.

Ett orgelparty är inte bara en konsert, utan också ett sätt att träffas runt världens häftigaste instrument. Den sociala faktorn är viktig, där publiken kan interagera och mingla. Visst blir det stunder av koncentrerat lyssnande men ibland uppstår också spontana frågestunder om instrumentet i allmänhet och andra närliggande ämnen. Det är party och alla är bjudna!

Gästartister förekommer också. Ibland hemliga, ibland annonserade. Ibland planerade i förväg, ibland inte.

Kom, mingla, spisa, häng och ha kul!

Welcome to a party where Andreas Hellkvist is entertaining at his Hammond. Those who have followed him, both online and IRL knows that when he sits down at the organ, anything can happen. The repertoire spans a wide range of music between jazz, rock, gospel, pop and everything in between. And the organ is being played in the unique way that has become one of Andreas' trademarks.

An organ party isn't just a concert, but a way to meet around the coolest instrument in the world. It is just as much a social event, where the audience can interact and mingle. Of course there will be moments of silent listening but spontaneous Q & A:s about the instrument or similar topics may also arise. It's a party and everyone is invited! 

The might be guest artists as well. Sometimes secret, sometimes announced in advance. Sometimes planned, sometimes spontaneous. 

Come, dig, mingle and have fun!
Videos