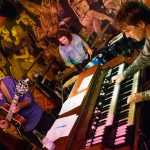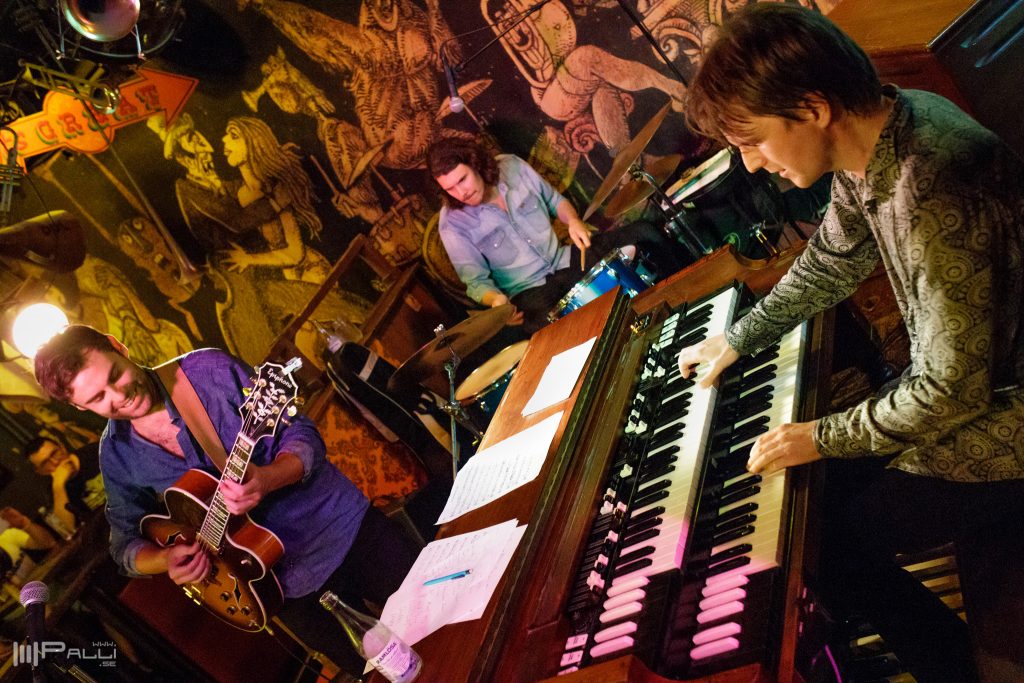 Erik Söderlind called me for a last minute gig at Stampen. We didn't have that much time to rehearse so we just played a whole evening of hard swinging organ jazz. What a delight! We had so much fun we decided to make a project and play more. It has been named S.H.O.P – Söderlind-Hellkvist Organ jazz Project.
Here's also a clip from the concert, the Jimmy McGriff blues "Boston Bust Out"
S.H.O.P. - Söderlind Hellkvist Organ jazz Project
Stampen, Stockholm
Erik Söderlind, Andreas Hellkvist and Chris Montgomery – three prominent Swedish jazz musicians from the same generation, sharing a love for the organ jazz from the 50's and 60's. This project is a celebration to the music and sound created by Jimmy Smith, Jimmy McGriff, Jack McDuff and their likes. Straight ahead and swinging, with taste and finesse.
July 26th, 2018 8:00pm S.H.O.P. - Söderlind Hellkvist Organ jazz Project at Stampen