Here's a short clip my song Morgonkaffe.
Small gig in my hometown Uppsala. We filmed the concert and here some of the songs.
Andreas Hellkvist – Hammond B3
Samuel Hällkvist – guitar
Daniel Olsson – drums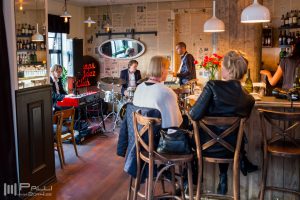 The last gig of the Iceland tour was at Snaps Bistro in Reykjavik. A great way to end the tour! Superb dining and a cozy corner to play in.
Photo: Palli Kristmundsson
One of the highlights of the your was Kex Hostel. What a place! And great fun playing there as well. Here's a video from that night

First gigs are always a little nervous, especially when you haven't played much together before. But it worked really well and it was a great first gig for this trio!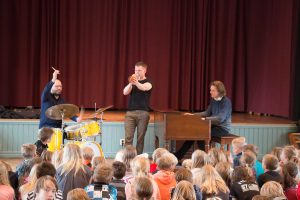 School concert in the early day. The radio was there too. Here's an interview: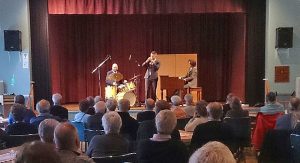 And later in the evening we gave an "ordinary concert"